Announcing the Winner of the CVJ-LENNOX Peanut Festival Giveaway!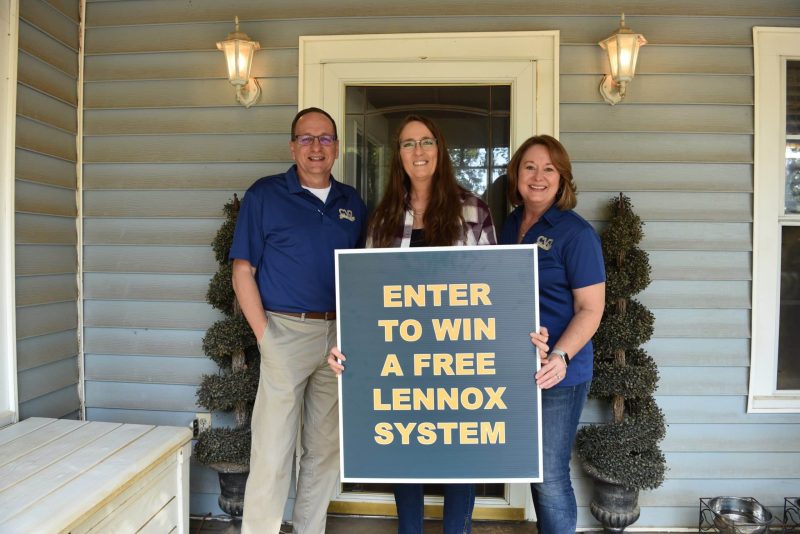 We are thrilled to announce the lucky winner of the exclusive CVJ-LENNOX Peanut Festival Giveaway, brought to you by CVJ, your trusted HVAC provider, in partnership with the renowned HVAC manufacturer, LENNOX.
After receiving an overwhelming response from the community, it's time to unveil the name of the fortunate individual who will be enjoying the comfort and efficiency of a brand new, cutting-edge HVAC system.
And the winner is…
🌟Shana Freyer🌟
Congratulations, Shana! You are now the proud owner of a state-of-the-art HVAC system, courtesy of CVJ and LENNOX. Get ready to experience unparalleled home comfort, year round.
Even if you didn't win, we'd like to show our appreciation with a free comfort system home inspection. Exclusive offers await you for a New System, including rebates of up to $1,500, 6 months with no payments or interest, and an additional 10% discount as part of our Peanut Festival special for October. 
We would like to extend our heartfelt thanks to everyone who participated in this exciting giveaway. Your enthusiasm and support have been truly inspiring. This giveaway is our expression of gratitude to our exceptional community. With the support of LENNOX, we're delighted to offer a reliable, top-notch HVAC system to a qualifying household, just in time for the approaching winter season.
For those who didn't win this time, don't worry! CVJ and LENNOX are committed to serving our community with top-notch HVAC solutions. We are still offering deep savings for your Heating and cooling needs. Check here for more information on specials that will steer your home back to cozy.
Warm regards,
Jeff and Von Tetmeyer
Your Truly Local Heating & Cooling Experts