Personalized HVAC Maintenance Services In Aubrey, TX, For Lasting Comfort
CVJ is proud to provide HVAC maintenance plans Aubrey, TX, residents can take advantage of for greater comfort and savings. If you're unsure whether a maintenance plan is right for you, we have a couple quick questions:
Do you hate spending money on expensive air conditioning or heating repairs?
Do you wish your HVAC system could run better, for longer, so you don't have to think about replacing it?
If the answer to either of these questions is yes, CVJ's Captain's Club has you covered! Our HVAC maintenance plans not only prevent breakdowns and major repairs but extend the lifespan of your systems. Routine tune-ups are key to enjoying long-lasting comfort no matter what the Texas weather brings.
The Captain's Club makes maintenance stress free with priority scheduling, semi-annual service and exclusive savings. Join the club today!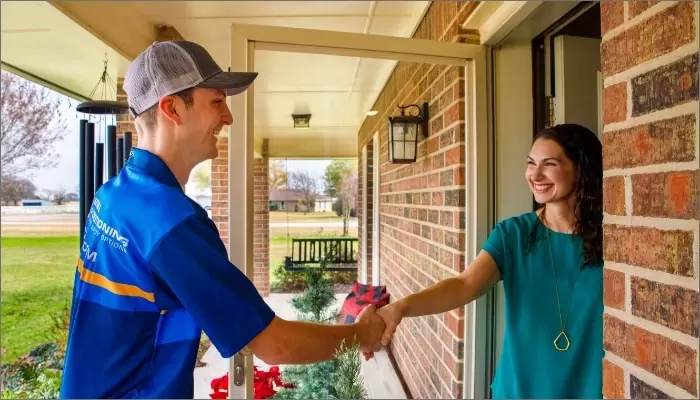 Benefits Of Our HVAC Maintenance Plan
With our Captain's Club, you'll get regularly scheduled maintenance where our professional technicians will come out and check your air conditioner, furnace or heat pump out from top to bottom, making sure everything is in good shape and working efficiently. That's only the beginning, though!
As a club member, you'll enjoy: 
Enhanced Efficiency - A well-maintained HVAC system doesn't have to work as hard to keep your home comfortable. Improved system performance means you can use less energy and save on utility costs.
Discounted Repairs - If we notice any minor issues during maintenance that could turn into major repairs, we take care of it right then. As a member, you can enjoy a 15% discount on repairs - no muss, no fuss.
Improved Indoor Air Quality - When your HVAC system is cleaned up and in good working order, you can avoid dust and pollutant buildup that irritates allergies, asthma and other respiratory conditions.
Extended Lifespan - You want your HVAC system to last as long as possible. Investing in routine maintenance helps it stand the test of time so you can enjoy long-term comfort and prevent early replacements.
Priority Service - We put our members first! You'll always be at the front of the line to take advantage of faster response times and reduced downtime during peak seasons. Members also enjoy waived diagnostic fees.
Peace Of Mind - Knowing that your home's comfort is taken care of is a good feeling! You can rest assured that your unit is operating safely and efficiently. All for one low price, you can let us do all the worrying for you.
Customized Plans For Your HVAC System
Your home and comfort needs are unique - you need a maintenance plan that fits! We offer customized plans that meet your needs and exceed your expectations.
Here's how our HVAC maintenance works for you: 
Initial Assessment - Our technicians will evaluate your system's condition to determine how much attention it needs. They will consider the age of the system, usage and any manufacturers recommendations for scheduled maintenance.
Tailored Plans - Based on your home's needs, we will help you decide on the right plan to keep everything running in top shape year round. Our plans are designed to meet your individual needs and budget without having to compromise.
Frequency Of Maintenance Visits - With semi-annual tune-ups, you won't have to worry about scheduling ahead of time. We come out twice a year to perform seasonal AC and furnace checks, and will reach out to you beforehand to find the most convenient time for you.
Add-On Services - In addition to HVAC maintenance, we can handle your air duct cleaning, indoor air quality assessments and thermostat upgrades for elevated comfort in every room.
Ongoing Communication - Our plans are all about convenience. You'll receive friendly service reminders and detailed reports of any services performed. Our transparent communication gives you peace of mind that you always have helping hand.
Watch This Space!
Full details on our new Captain's Club are coming soon! But if you're already interested or have questions, please feel free to reach out to us. Send us a message online or give us a call at 940-251-2941 today!